Sharodiya Durga Puja 2023
শারদীয়া দুর্গা পূজা ১৪৩০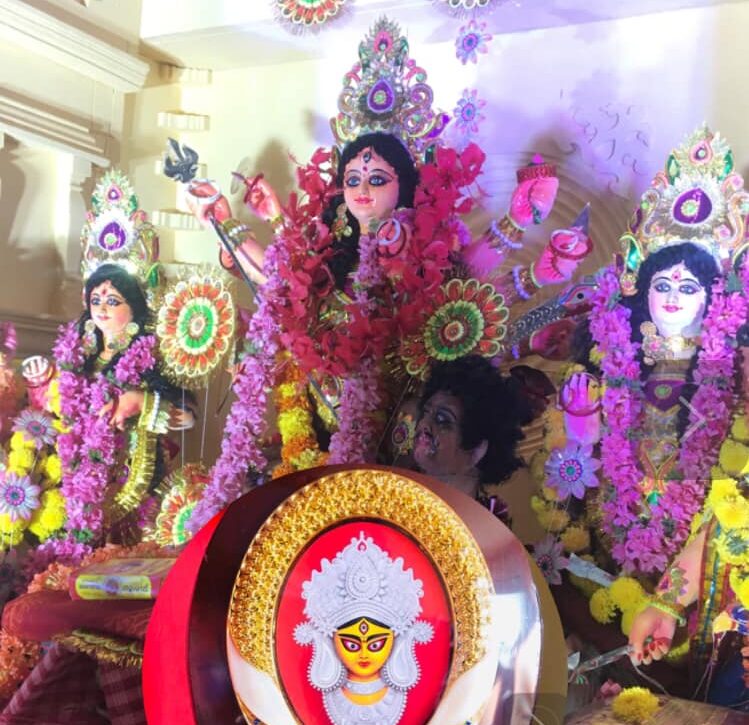 Join Us For The Biggest Festival On Earth
Bengaluru Sreehatta Sammelani or BSS takes great pride in being able to conduct Durgotsava or Durga Puja annually since 2019. This year as well we at BSS are going to be immersed in reverence of Maa Durga and have worked tirelessly in ensuring that we provide a great celebration experience to one and all.
BSS is proud to be associated with this tradition of conducting Durga Puja every year where we not only celebrate the grandness of Devi Maa or Maa Durga but we also take great pride in ensuring that we provide an ambience of celebration and happiness for elderly, young, children and all who want to be a part of this celebration with us.
This year, though the arrangements are going to be slightly different, still we are going all gung-ho by having a lot of online activities for kids, young, adults and senior citizens. Our ADDA sessions with our "Gurujon" is remarkable and the involvement of our kids in the various online activities is heartwarming. Our vibrant Cultural Team is working tirelessly to put up a great entertaining cultural show for all to be enthralled in our rich culture while we pray whole heartedly to Maa Durga.
Come join us in this Grand Celebration!