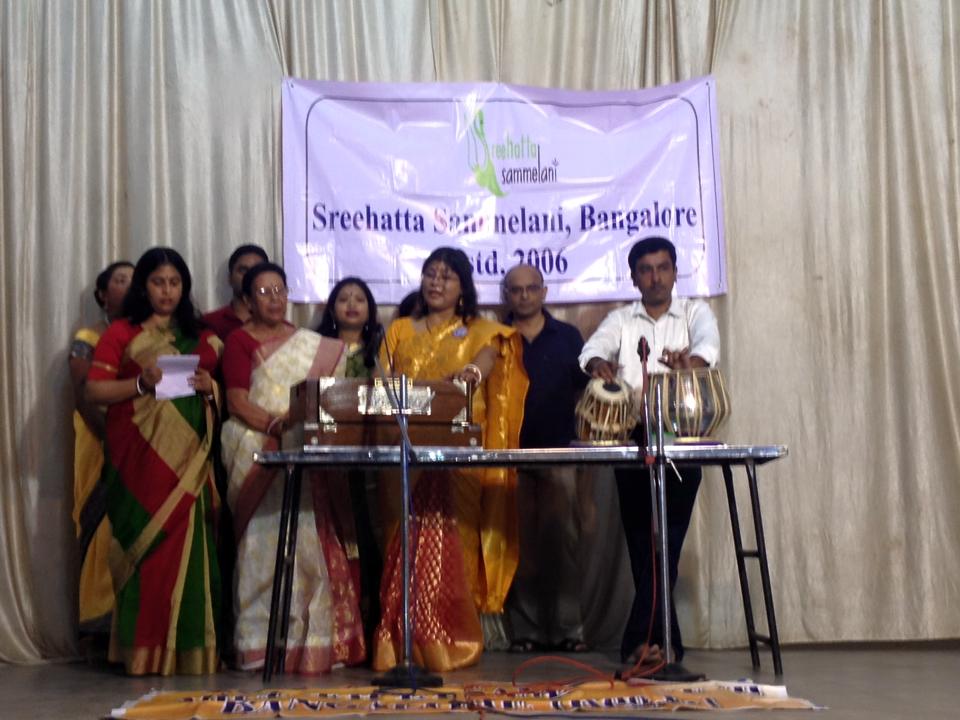 Chakrabal is a fine piece of literary work by our own members. This gets published every year during the grand celebration of our Foundation day in the month of July. This magazine came into existence around 10 years back as we collectively felt that our emotions, talent, thoughts and wisdom needed an effective form of expression.
Chakrabal highlights the fact, that Bengaluru Sreehatta Sammelani is a powerful platform which provides equal and ample opportunities to all the Sylhetis to express themselves freely. All the literary piece of work highlight and showcase the rich Sylheti culture while keeping in mind the diverse backgrounds we all come from. Apart from articles in Sylheti, we also encourage kids and young talents to showcase their drawings or piece of art, writings, sketches etc. We also encourage all our members including senior citizens to contribute to Chakrabal which includes poems, write ups and interesting articles on varied topics.
So Chakrabal enamors and upholds our rich culture and immense talent of the members of Bengaluru Sreehatta Sammelani.