Looking Back - Durga Puja 2022

Looking Back - Durga Puja 2021

Looking Back - Durga Puja 2020

Looking Back - Durga Puja 2019


BSS is not just an association; it's a family that comes together every year to celebrate the grandeur of Durga Puja. The joy and festivities during this time are unparalleled, and it's heartwarming to see how BSS makes our Durga Puja celebrations in Bengaluru truly unforgettable.
The highlight of my year is undoubtedly the Durga Puja celebrations organized by BSS in Bengaluru. The vibrant colors, the melodious dhak beats, and the sense of togetherness create an atmosphere of pure joy. Thanks to BSS, Durga Puja here is a cherished tradition.
Durga Puja in Bengaluru, thanks to BSS, is a feast for the senses. The beautiful idols, the mesmerizing cultural performances, and the delicious food - it's a celebration that fills our hearts with happiness year after year. Proud to be part of this tradition!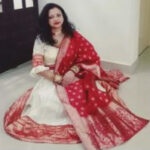 BSS has elevated our Durga Puja celebrations to a whole new level in Bengaluru. It's not just about worshiping the goddess; it's about coming together as a community, creating unforgettable memories, and enjoying the festivities like never before.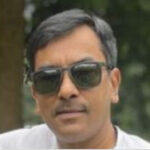 As a Sylheti in Bengaluru, Durga Puja holds a special place in my heart. Thanks to BSS, it's a time when we can immerse ourselves in our cultural roots, revel in the joy of the festival, and savor the delicious Bengali cuisine. BSS truly makes Durga Puja a magical experience.
I am grateful to the Bengaluru Shreehatta Sammelani association for their dedication to preserving our cultural heritage and for creating a space where individuals like me can experience the joy of Durga Puja in a foreign land. Their efforts have not only enriched my cultural experience but have also provided a sense of comfort and belonging that is priceless. Thank you for making me feel at home during this special festival celebration.